Language in New Zealand
Though the main language spoken in New Zealand is currently English, it was not always so. Before European colonisation of New Zealand, the Maori people were the only in habitants of the islands.
---
New Zealand Guide Book Quick Links
Facts, Weather, Language, Food, Music, History, Hitchhicker's Guide, Natural History
Anchor Motel
- Motel.
Anchor Motel & Timaru Backpackers offers self-contained accommodation just 5 minutes' walk from Caroline Bay Beach. All...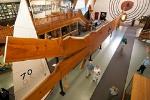 Story of New Zealand's oldest living resident 'The Kauri Tree'
- Maori - Matakohe.
Starting from $30.00 per person
.
The ancestors of our ancient kauri tree first appeared on this landscape more than 200 million years ago. This...