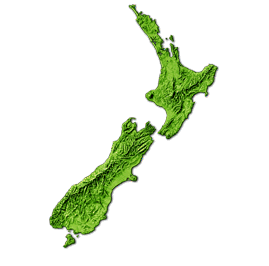 New Zealand Guide Book
Welcome to the Guide Book section of New Zealand on the Web. From here you can choose from the various sections to read more about beautiful New Zealand.
The Facts section includes country statistics as well as information for tourists about currency, electricity and telephone plugs. The Weather section gives maximum and minimum temperatures for most New Zealand cities as well as recommendations for what to wear at different times of the year.
You can find a US/NZ English dictionary and information about the Maori language in the Language section. The Natural History Guide Book includes information on geography, natural history and the New Zealand environment.
The History section includes notable New Zealanders, information about colonial New Zealand and the New Zealand flag. The Music section contains the New Zealand National Anthem.
The Food section includes recipies for foods only (or mostly) from New Zealand as well as cultural discussions about food. And finally, The Hitchhiker's Guide to New Zealand is a comical coverage of geography, history, politics, and culture.
---
New Zealand Guide Book Quick Links
Facts, Weather, Language, Food, Music, History, Hitchhicker's Guide, Natural History
Seahurst Apartment
- Bed and Breakfast.
Boasting a seasonal outdoor swimming pool and sea views, Seahurst Apartment is set in Eskdale and also provides...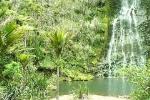 Waterfalls & Wines sightseeing & wine tasting combination day tour
- Wine Tasting - Auckland.
Starting from $275.00 per person
.
Your opportunity to experience Auckland's original rainforest, waterfalls, black sand beach, restaurant lunch & 4...